I've been blogging now for a few years, but it's time to take my blog in a new direction.
It's been a bit of a hobby and I initially started my blog as a way to record how I felt during my pregnancy with Lady P.
When she came along, I started writing posts to document her milestones and what how completely blessed I felt to have her. Since then, I've been trying to work out what it is that I really like writing about.
Yes, of course I love writing about my life as a Mummy, and other random musings, but I wasn't really sure of what exactly I was adding to the blogging community.
You hear a lot of people talking about 'finding your blogging voice', and I'd struggled to decide what mine was.
I often doubted myself and didn't think of myself as a "real" blogger.
That was until I recently attended Blogfest. I listened to one of the speakers talking about this 'voice' and it made me stop and have a proper think about what it is that I am really passionate about.
She said that unless you really care and are interested in something, you'll find it hard to want to write about it regularly and with interest.
I have to say that I agreed wholeheartedly.
So I spent the day, and the train journey home racking my brains to think about what I am good at and what I can confidently write about in detail but also to really help my readers.
And then it hit me.
I know a lot about blogging!
This is my new direction! I'm not sure why it took me so long to realise to be honest.
I have been working in digital for 10 years! I'm a digital marketing consultant. I help people build their websites, write for them, and manage their social media for my day job. I have blogged for Econsultancy. Hell, I even write white papers for experts Smart Insights who offer the content as part of their expert memberships.
I just hadn't really ever thought about putting it all down on paper to help others, for myself.
So there you have it. I have found my new direction by stopping and really looking at myself.
Coming up very soon, I'll be creating guides of how to become a blogger, from the basics of how to set a blog up, through to more advanced blogging tips and tricks.
So if you're reading this for tips on how to become a blogger, or perhaps you're just looking for some advice on how to make your blog better, watch this space.
I will of course still post about my life as Mummy to my "pink unicorn princess", so don't fear #pblogging community – I still have your back.
Watch this space…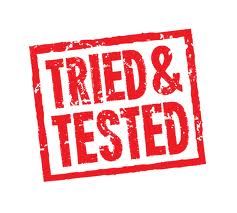 (Visited 21 times, 1 visits today)