My Mum isn't one to hit 60 and adopt a twinset and pearls. She's also not one to just wear whatever Joules or Boden tell her to either.
She has more of an individual taste, and isn't afraid to tell you that's always been her way.
I'm not saying she is hippy chic or death metal alternative. She just likes to shop in different places and wear what she likes even if the 'cool kids' aren't. Unfortunately for my Dad, this means that she is very good at shopping (and spending money).
In fact, she even has a 'shoe cupboard' with around 50 pairs of boxed shoes, all labeled up for quick access. Annoyingly, she is about half a size bigger than me, so I can't wear the Manolos she's worn about 3 times, ever.
There's a pattern when it comes to party season for my Mum. She probably already has 15 identical black sparkly dresses already in her wardrobe, but a new social date usually means at least 3 parcels of new outfits arriving on their doorstep.
And as her and my Dad have a better social life than most of us young parents, that's quite a lot of parcels.
So when I was approached by Simply Be to review some of their Christmas partywear, I passed the gauntlet to my Mum. We decided to style her up instead as my Christmas parties are more snowman jumpers covered in snot than sparkly black dresses these days.
The Party Dress
We decided that the dress would be the thing that we started with.
After browsing through the massive selection of choice that Simply Be offers for party dresses we decided to go for the Graciallo Jersey Maxi by Coast that offered a flattering asymmetric gathering at the waist and didn't put too much skin on show.
I know it's silly season, but let's just remember that she's a respectable lady in her 60s now…
The dress is made from a really lovely quality fabric and really suited my Mum's figure. She felt comfortable but still glamorous – just right for a good old knees up!
The Shoes
As I mentioned, Mum has a shoe cupboard so she never needs an excuse to add more party shoes.
She has a lot of different styes in her repertoire, but there's one style she goes for time and time again. The court shoe.
Given that the dress is so simple and elegant, she continued the theme and went for a classic black court shoe in a slightly wider fitting.
The wider fitting meant the shoes would be great for lots of standing and dancing; a footwear item she might at least have a shot of still being able to wear at the end of the night, and can wear again with other more casual outfits too.
The Accessories
The dress itself didn't need a lot of dressing up with jewellery, but it did need something to break the black up. And Mum does love a bit of sparkle.
So we chose to go with some bronze and rose gold.
Note that we didn't receive the following items, but they are suggested choices from the Simply Be range that we think would go nicely. 
This cute sparkly clutch bag by Joanna Hope looks to offer plenty of space for her phone, purse and lippy, and looks like something I can steal too.
I love this cute pink crystal ornate statement set by Jon Richard that would set the colour of the bag off perfectly.
Tried and tested review:
The items arrived quickly and were great quality. Providing it's in stock, many items are available on next day delivery, so those last minute party outfits can be ordered and will hopefully arrive in time!
In hindsight, once the shoes had arrived, they didn't quite work with the dress, but that was easily rectified with another little black shoe that my Mum already had barely worn!
At a glance:
Price: a variety of priced items are available from Simply Be.
Materials: various
Quality: high
Gender: unisex
Available to order at the Simply Be website
Recommendation: high
Please note, Simply Be provided the product free of charge but not in exchange for a positive endorsement. The opinions in this blog are based on my own experiences and in no way linked to those of Simply Be.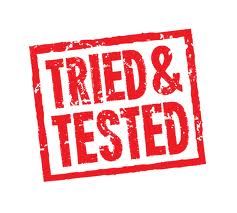 (Visited 16 times, 1 visits today)