We were recently lucky enough to take our toddler on a city break to New York. Our first toddler city break.
My husband was there for a business trip, so Lady P and I took advantage of his air miles, and joined him for the week.
There has to be some perk of him being away other than getting to starfish in the bed, right?
I've been to NYC a few times but in a previous child-free carefree life, when I was mostly drunk or maxing out my credit cards buying makeup in Sephora. He's there a lot on work trips, but we've never been together and certainly never taken our daughter.
So as it's Christmas and the Americans do that pretty well, I figured we could tear around Manhattan pretending to be Kevin McCallister for the week.
In reality, we spent the weekend together as a family doing some touristy things and then Lady P and I hung out with friends. It really was a Mummy and toddler city break!
Personally, I just generally enjoyed a bit of a break from the dust and chaos of our house renovations.
The Buggy
As I mentioned, this isn't my first time in New York, but it is the first time I've been there as a parent.
Getting around town with a toddler can be a nightmare at the best of times, but with a 'toddl-ager' who has a very clear idea of what she wants, it had the potential to go seriously wrong in a busy major city.
She is only 2 years old, but when I recently had her measured, she was on the 91st percentile for height and weight, so her baby buggy just doesn't look as roomy as it used to.
She still needs a pushchair though – she is still very little after all.
We decided to invest in the Baby Jogger City Mini and I have to say, I was suitably impressed.
We found it to the be best option for her size both for comfort but also practically. I could even push it one-handed, which was ideal when she gave up wanting to walk after 1 block, in the middle of a busy crossing.
This pushchair tray would actually have been really handy too for when she got peckish or thirsty, so I know for next time.
The Buggy Clip
The City Mini has handle bars instead of separate handles, so a pram clip was an absolute must.
This handy My Buggy Buddy Clip was a really good call too.
I know they are not advised for hanging shopping bags off, but in crowded areas, I just wanted a way to secure a bag from those pesky pick pockets.
I didn't overload it – I just actually used it to clip her little rucksack with essentials in, and that way I could also keep my purse and phone safe.
The Bottle
Before we came away, Lady P had outgrown her baby bottles and actually bitten through all of the teats (that I'd already replaced twice). I had tried to introduce sippy cups for her milk, but she was just not having any of it.
I guess she still likes the comfort of a bottle of milk before bed and in the mornings.
So I decided, with her input, to buy a training cup. She loves Disney, so I ordered this Minnie Mouse Learner Bottle.
It has a rubbery mouth piece, which turns out to be non-spill, but doesn't seem to tempt her to chew. It also came with a handy non-spill top too and was really easy to wash in the sink of the hotel room.
It just so happens that she absolutely loves it and hasn't even mentioned her baby bottles since!
The Suitcase
Like most toddlers, Lady P likes to copy me. She copies things that I say, and things that I do. She even copied me packing our suitcases, packing her Frozen dolls, Disney princesses and Peppa books into her little toddler's suitcase.
So all that was left was to pack this year's Christmas jumper ready for meeting the big man in red.
What top tips do you have for travelling with your toddler?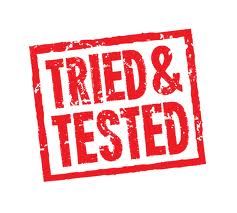 (Visited 12 times, 1 visits today)