Through a client I work with (in my real life), I recently came across this cool little reward chart idea called TotsUp.
I was asked to try it out, and as Lady P has hit a determined phase of not wanting to go to bed lately, this could not have come at a more appropriate time.
What is TotsUp?
TotsUp is a unique reward chart system for children aged 2-6 years and can be used for all sorts of reasons.
I was immediately drawn to it because of how it looked.
I loved how much it reminded me of living in London. We moved out to the countryside last summer having spent almost 8 years living and working there and TotsUp brought back some great memories. I don't miss London buses and relying solely on public transport at all, but I really love how iconic they are.
Once I'd also started to learn about the app, I realised that the idea not only looked great but was also really clever. All too often, reward charts can only be used once and look a bit cheap and tacky. This one combines a 3D magnetic bus shaped chart with an accompanying iOS App so is way much more robust and can be used for virtually anything.
The most common uses are for potty training or meal time fussiness, but I am using it to incentivise good behaviour at bedtime.
SCROLL DOWN TO WIN A
TOTSUP REWARD CHART!
What's in the box?
Inside the cute box, you'll find a Big Red Bus with road to stand it up, a bus stop and base, a bag of character magnets, and removable adhesive letter stickers to personalise your chart.
Each of the components have a lovely matt finish and are made of rigid foam board which means they should last for multiple uses if handled correctly.
You can also download the reward chart app to use on the go with or without your Big Red Bus.
Tried and tested review:
I really love this item. The system isn't the cheapest on the market, but it certainly feels like it will last for use after use. I've learned that you get what you pay for and in this case, I think it's well worth the money.
My only criticism, and it's not really a criticism, is that I found it a bit tricky to get the wheels into the slot. They are nice and tight so that the bus stands up and stays put, which is why they are designed that way, but my fingers are not as strong as they once were, so I struggled a little! It was fine with a bit of careful force though. 
I love this reward system, and so did Lady P. 
She loved the setting up and looking at all of the little people to work out which was her, Mummy and Daddy. So far, it's provided good motivation to go to bed without fuss, so let's hope it continues!

At a glance:

Price: £22.95 for the bus and £3.50 for additional people magnets, or 99p for the iOS app
Materials: strong foam board and magnets
Quality: high
Gender: unisex
Available to order at the TotsUp shop
Recommendation: high
WIN A TOTSUP REWARD CHART!
Please note, TotsUp provided the product free of charge but not in exchange for a positive endorsement. The opinions in this blog are based on my own experiences and in no way linked to those of TotsUp.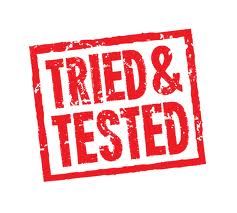 (Visited 35 times, 1 visits today)